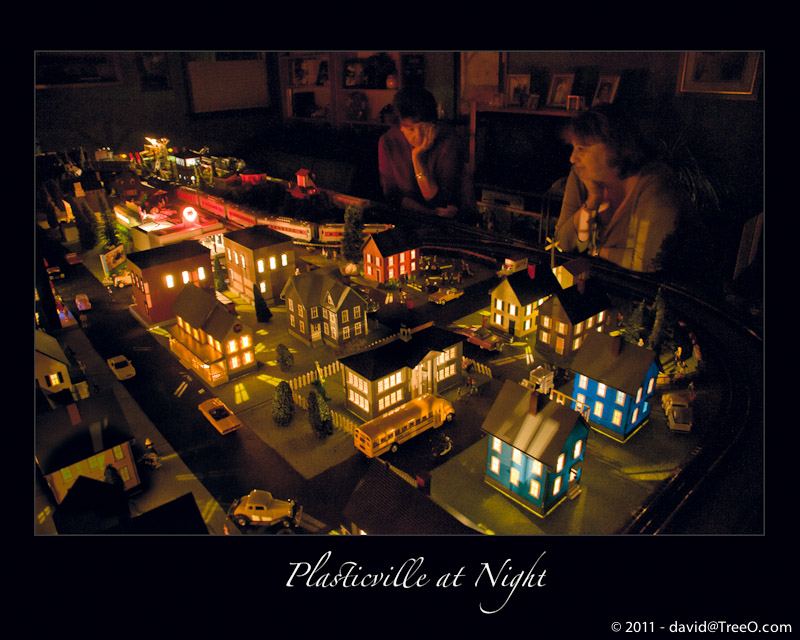 Gilbertsville, Pennsylvania - November 29, 2008
My brother-in-law, Bob, kept the family tradition of setting up "some" of his trains for Christmas. He started every Thanksgiving to "put up the trains."
This shot of my wife and sister-in-law (Arlene and Inez) was taken on this date, thirteen years ago.
I'm glad I found this as Bob would have been working on his platform now, he did it every year. We lost Bob in December of 2015. He will be greatly missed.
When I look at this picture, I feel the joy. It's a special time for the DeMatto family… What a great tradition.