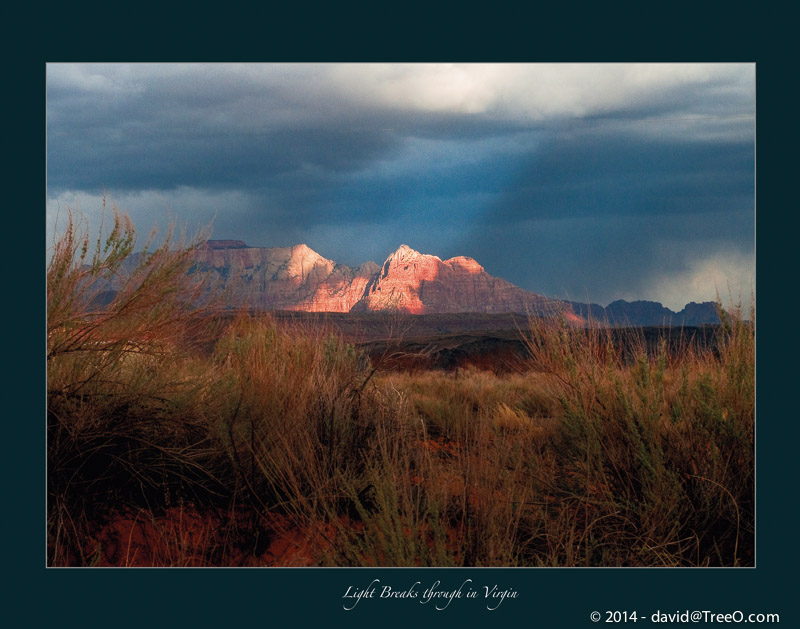 Virgin, Utah - March 9, 2009
This photograph was taken twelve years ago, today. It is the view from my friend's backyard, toward Zion National Park. He a lucky guy to live there and I am a lucky guy to be able to visit. We were partners in a freelance photography business , in the 60s, when we were 18. We still have a great time going on photographic expeditions. Thank you, Jeff, you are a true friend.
Here is a link to Jeff & Patti Lewis' website. Patti is a very talented artist/muralist/sculpter.
David